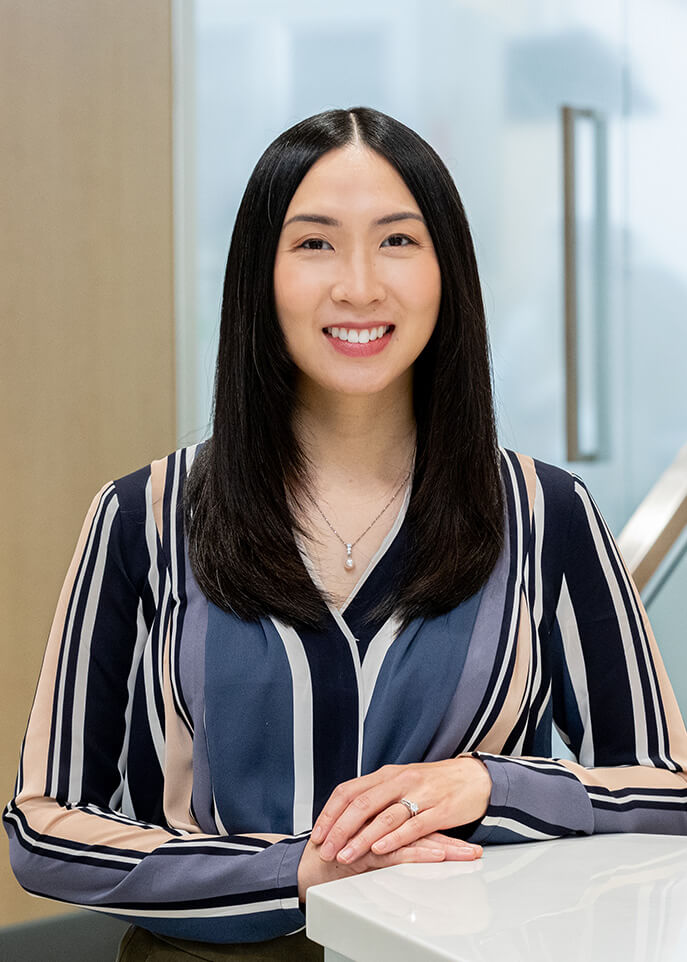 Dr. Alanna Yip – General Dentist
Dr. Alanna Yip was born and raised in Sherwood Park, Alberta and completed her undergraduate studies at the University of Alberta. She then moved to Boston, Massachusetts, where she graduated for her Doctor of Dental Medicine (D.M.D.) degree at the Boston University Henry M. Goldman School of Dental Medicine. Dr. Alanna Yip most enjoys interacting and developing long term relationships with her patients.
Outside of work, Dr. Alanna Yip enjoys staying active, travelling to new places and spending quality time with friends and family.
Dr. Alanna Yip is very excited to be part of the St. Albert Dental Centre team and looks forward to meeting and serving the St. Albert community!