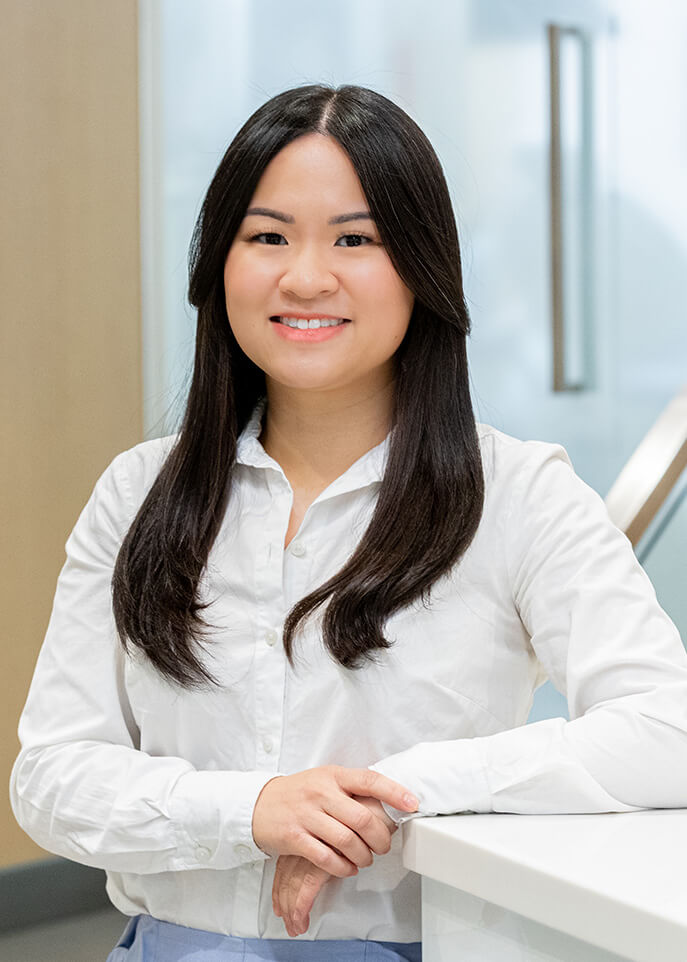 Dr. Amanda Yip – General Dentist
Dr. Amanda Yip was born and raised in Sherwood Park. She moved to Boston for her Doctor of Dental Medicine (D.M.D.) degree where she graduated from the Boston University Henry M. Goldman School of Dental Medicine. Dr. Amanda Yip also completed the General Dentistry residency program at the University of Texas in Houston. She then practiced in Vancouver and the surrounding area before deciding to move back to her hometown.
Dr. Yip's goal is to provide a positive and enjoyable experience for her patients. Outside the office, Dr. Amanda Yip enjoys the movies, Zumba and hiking.