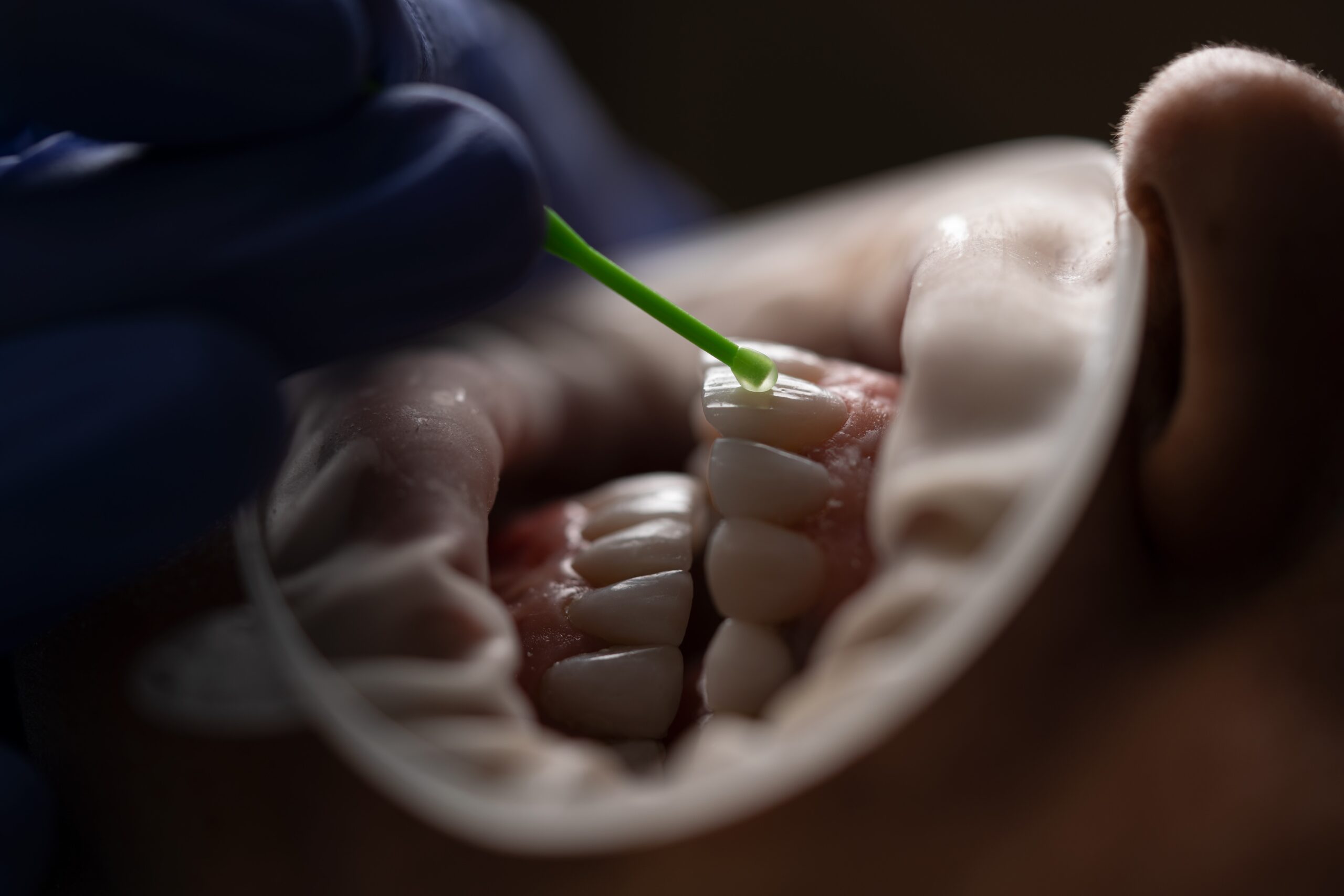 What is Cosmetic Dentistry and how can it improve my Smile?
Our dentists can perform a variety of cosmetic procedures to improve your smile — from subtle changes to major repairs. There are many techniques and options to treat teeth that are discolored, chipped, misshapen, or missing. We can reshape your teeth, close spaces, restore worn teeth, or alter the length of your teeth. Common procedures include teeth whitening, bonding, white fillings, caps, crowns, veneers, and reshaping and contouring. Braces or invisible braces are also often a way to dramatically improve a smile.
What is Tooth Bonding?
Bonding is a composite resin filling placed on the front teeth. Bonding can be the solution for making cosmetic improvements and even changing the color of your teeth or the reshaping of teeth. Bonding will lighten any stains you may have, close up minor gaps and can be used to correct crooked teeth. We apply a bonding material and sculpt, color and shape it to provide a pleasing result. A high-intensity light then hardens the plastic, and the surface is finely polished.
What Can Bonding Do?
1. Close spaces between your teeth.
2. Lengthen small or misshapen teeth.
3. Whiten stained or darkened teeth A single tooth can be shaped and colored, or your entire smile can be changed! When teeth are chipped or beginning to wear, bonding can protect them from damage and restore their original look.
The Procedure
First, teeth are roughened and a conditioning gel is applied. Then a tooth-colored material called resin is placed on the teeth, and is sculpted to the desired shape. A harmless high-intensity light hardens the resin, bonding it to the teeth.