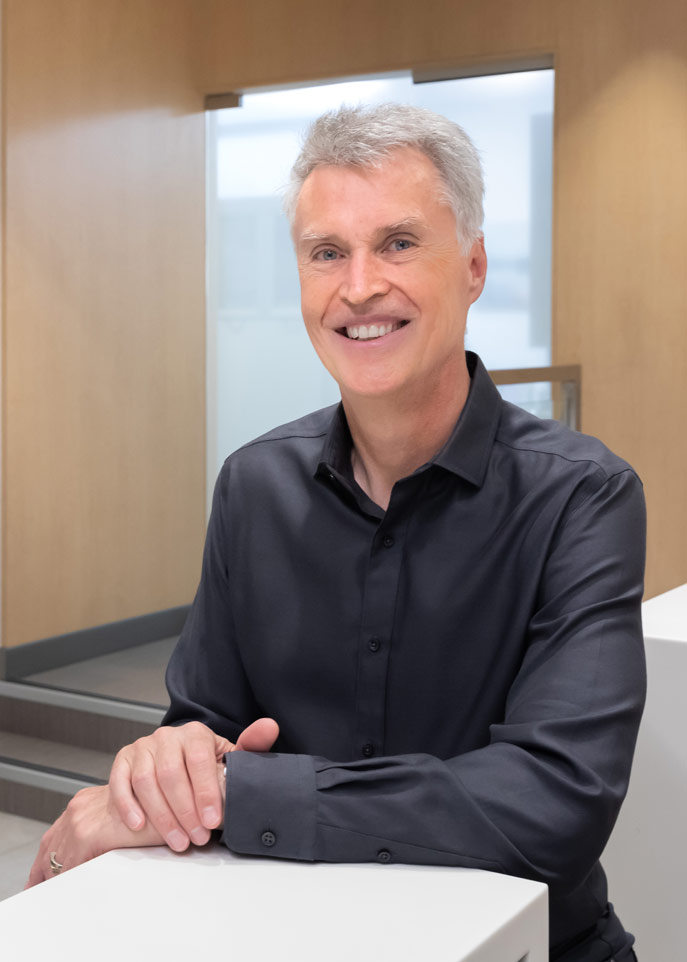 Dr. Mueller – General Dentist
Dr. Mueller has practiced dentistry in St. Albert for over 30 years. He graduated from the University of Alberta in 1985 and founded St. Albert Dental Centre in 1987 with his classmate (and best friend), the late Dr. Long.
Dr. Mueller is an avid learner and continues to seek out the latest advances in dentistry. He has a desire to serve others and a commitment to excellence.
Dr. Mueller has travelled to Guatemala on a dental mission trip and volunteers at the SHINE Dental Centre, supervising University of Alberta dental students working inside the Boyle MacCauley Dental Clinic.
Dr. Mueller enjoys keeping active with his wife and three sons in St. Albert. He enjoys winter sports, including hockey and skiing, and enjoys running along our beautiful river trails.